Here is a greta quick and easy craft project. Tutorial from www.craftaholicsanonymous.net.
Using a decorative frame from a craft store to make these cute DIY pin cushions! Pair the frames with colorful and fun fabric scraps.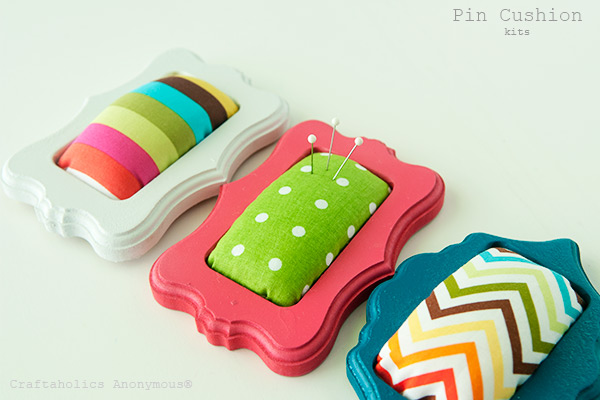 How to Make a Pin Cushion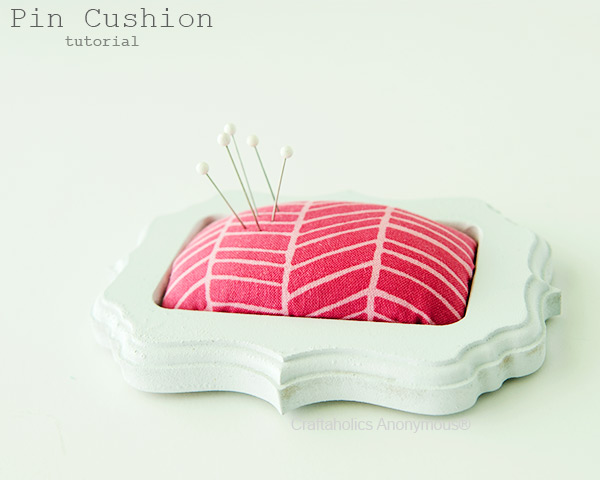 supplies: tiny wood frame with chipboard backing, paint, batting, fabric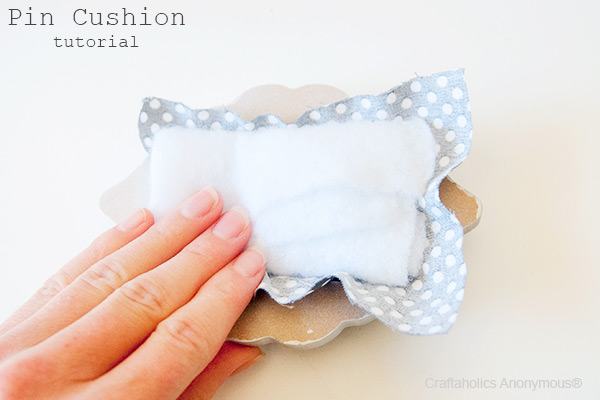 Paint the wood frame using 2-3 coats of spray paint.
Place the frame with the face down and place a 4″x5″ piece of fabric on top of the frame with right side down.
Fold a 6″x8″ piece of batting into a small rectangle and insert where the opening in the frame is.
Pull the edges of the fabric to pull out some of the wrinkles. 
Fold over the edges of the fabric and place the chipboard on top to conceal the raw edges, then fold over the metal tabs to secure in place.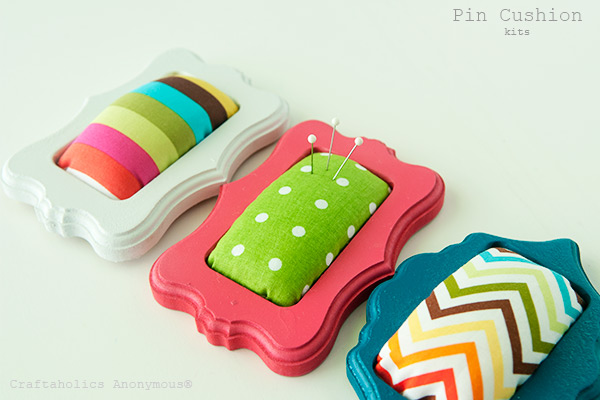 Enjoy!
Here are some other fun ideas fro Do-it-yourself pin cushions. 
(2176)